Air Man, LLC is one of the foremost experts in Air Conditioning Repair, maintenance, and installation in Southampton, PA. We provide fast and reliable air conditioner services, including repair, maintenance, and installation. With years of experience in the industry, our team of skilled technicians is committed to keeping your AC system in optimal condition, ensuring your comfort.
Our AC service technicians have the expertise to handle everything from refrigerant leaks and electrical issues to compressor failures and thermostat malfunctions.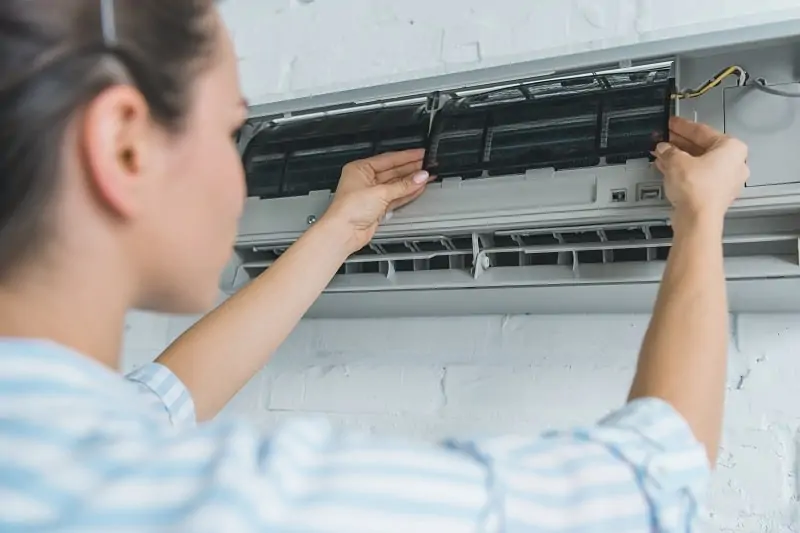 Benefits Of Hiring Professional AC Services-
Considering AC maintenance and repair services by professionals has great advantages.
A few are discussed below –
Hiring professional AC services means you can rely on the expertise and knowledge of trained technicians. Our team stays up-to-date with the latest advancements in air conditioning technology, ensuring they are equipped to handle any issue. Their skill and experience can quickly identify problems, provide accurate solutions, and offer valuable advice for maintaining your AC system.
Attempting to repair or install an air conditioner alone can be time-consuming and costly. You may make costly mistakes or spend hours troubleshooting without the necessary expertise and tools. Hiring professional services saves time and money in the long run. Our technicians work efficiently to diagnose and resolve issues and have access to high-quality parts and equipment, ensuring a reliable and long-lasting solution.
Enhanced Performance and Energy Efficiency
A properly maintained and serviced air conditioner performs more efficiently, saving you money on energy bills. Our team ensures that your AC system runs at its best by providing regular maintenance and tune-ups. We clean filters, inspect components, optimize settings, and make necessary adjustments to maximize the efficiency of your air conditioner, ultimately reducing energy consumption and saving you money.
When you choose industry experts for your air conditioner services, you can have peace of mind knowing that your comfort is in the hands of professionals. We are fully licensed and adhere to industry standards and best practices. Our commitment to quality service and customer satisfaction is reflected in our track record of delivering exceptional results.
Give Air Man,LLC a call today at
for 24*7 AC and heating repair & Installation services
We value your time, and strive to complete every job efficiently without compromising on the quality of our work. We aim to provide best hvac services to its optimal performance, ensuring you can enjoy a cool and comfortable environment in your home or office in Southampton.
Contact Air Man, LLC Today For Your AC Service Needs
Beat the heat with reliable Air Conditioning Service in Southampton, PA by Air Man, LLC. Our skilled technicians will ensure your air conditioner provides optimum cooling without any issues, allowing you to enjoy a cool and refreshing indoor environment. Give us a call today at 215 892-4420, and let us handle all your AC problems. Your comfort is our priority!