Excellent AC Repair and Maintenance Services in Richboro
We, at Air Man, LLC, focus on bringing forth our AC repairing and installation services with the latest technological innovations. Our highly professional technicians offer an excellent experience with the help of the latest technologies implemented in our services. With us, you will be assured to get state-of-the-air installation services.
We focus on improving your experience with your air conditioner. We ensure that the life span of your AC is increased. Our AC Repair in Richboro service is also the units to last longer. Here are the times when we can be at your service.
The services that are on offer: When should you contact us?
It is imperative to ensure that you keep up with AC maintenance once the weather changes from hot to cold. However, if you find your AC not in good condition, you should go for repair. Don't worry about repairing, because we are here to assist you with our affordable and reliable AC repairing services. Here are the times when we shall be at your service. See when you should contact our eminent team: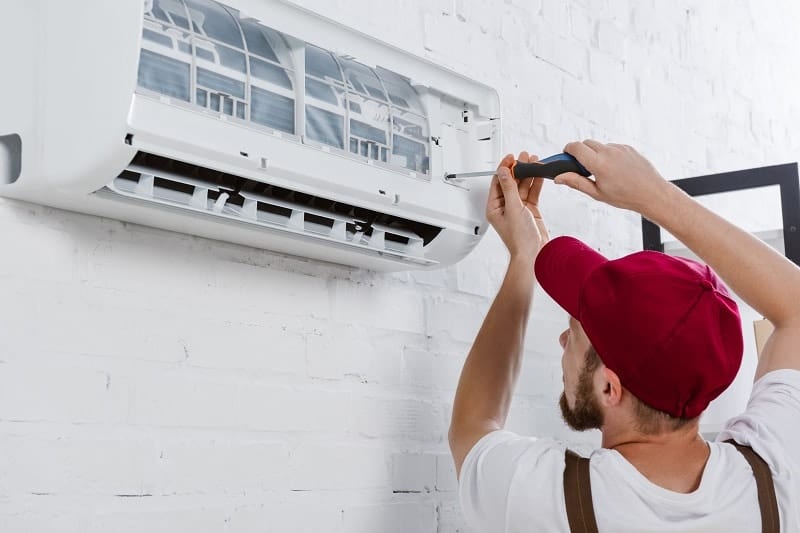 1.  The air does not come out cold:
The purpose of your AC is to reduce room temperature and cool it. However, if you find the air is not cold enough to cool your room, it is time to contact us. Something, probably, must be wrong with your AC. We promise to deliver technical assistance from our end so that your AC works properly again. To reach out to us, you can contact our team via our official website.
2.  Moisture and leakages around the AC unit:
Condensation around your unit is pretty much standard. However, excessive leakage might result in a more significant problem. If you are facing an issue with the refrigerant leak, your AC might require a serious repair. Our AC Installation Richboro team also works with repairs. Also, if you find leaking coolant or excessive water leakage, call us ASAP.
3.  Unusual sounds from your AC:
Have you heard the loud grinding sound coming out from the AC? Yes, it might be dangerous. Even more dangerous are the banging, rattling, and squealing noises. In such cases, the best thing to do is to turn off the Air conditioner. We have had customers facing this type of problem. And, we know the severe problems resulted from these sounds. That's the reason why you can contact our reliable team of experts at Air Man, LLC.
4.  Your AC is more than 10 or 15 years:
The average life span of a good AC is about ten to fifteen years. If the AC is older than 15 years, then here's the deal. Our professional assistants working for Air Conditioning Service in Richboro can offer you the best resolve in accordance with requirements. For us, maintaining your AC's efficiency is creating opportunities to gain experience with sought-after methods. In this manner, we try to build our trust.
Our vision comprises all methodologies that our service team assistants implement to offer the best technical aids to customers and thus grow trust. Our vision is to develop a strong customer support team through a straightforward process. Reach out to us via our official website.