You can trust Air Man LLC if you want to experience seamless air conditioning repair services in Philadelphia. We stand above the rest when it comes to keeping your home or business cool and comfortable.
With our top-notch services and unwavering customer satisfaction commitment, we ensure the best and most reliable air conditioning repair in Philadelphia at affordable prices.
We are committed to delivering unparalleled services with our knowledge and expertise in diagnosing AC system issues and implementing effective repairs accurately.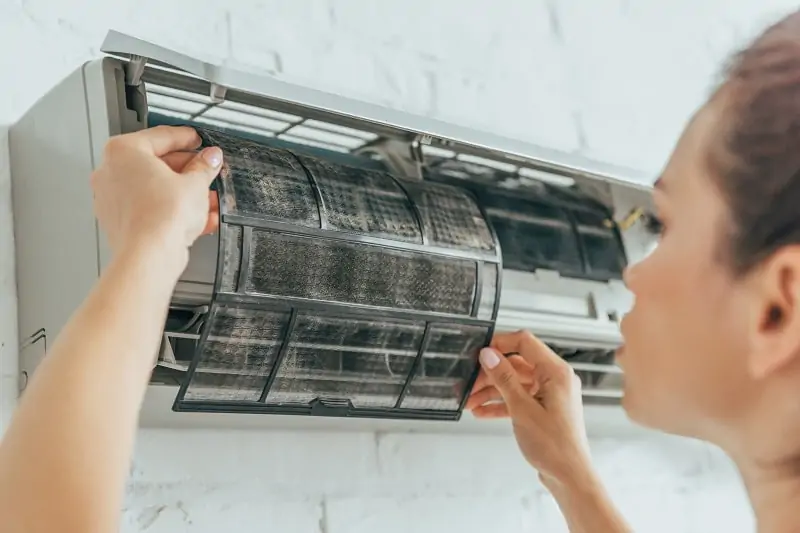 Air Conditioning Services We Offer-
At Air Man LLC, we take pride in offering a comprehensive range of air conditioning services tailored to meet the unique needs of our customers in Philadelphia. Our team possesses extensive experience, guaranteeing that we can handle any HVAC Services requirement you may have.
Here are the services we offer –
AC Installation:
We've covered whether you need a new AC unit installed for your home or business or to replace the old one. Our technicians are experienced in installing a wide range of air conditioning systems, ensuring efficient and reliable cooling for your space.
AC Maintenance:
Regular maintenance is essential to keep your AC unit running smoothly and prevent unexpected breakdowns. Our maintenance services include thorough inspections, cleaning, and tune-ups to maximize the lifespan and efficiency of your air conditioning system.
AC Repair:
Our experienced technicians are well-versed in diagnosing and repairing AC issues of all magnitudes. From minor glitches to major malfunctions, we have the expertise to identify the root cause and provide swift, reliable repairs, restoring your comfort in no time.
Give Air Man,LLC a call today at
for 24*7 AC and heating repair & Installation services
AC Repair & Replacement by Certified Experts-

Regarding AC repair and replacement, you need the assurance that your cooling system is in capable hands. Our certified and highly technicians with in-depth knowledge can handle all AC unit types. We stay updated with industry advancements to ensure the best solutions for your cooling needs.
Why Choose Us –
Reliable Service
Expertise and Experience
Customer Satisfaction
Competitive Pricing
Customer-Focused Approach

Get in Touch To Restore Comfort with Fast and Reliable AC Repairs 
When your air conditioner breaks down, it can quickly damper your summer plans. We understand the urgency of a malfunctioning cooling system and prioritize quick response times to get your AC up and running efficiently. Contact Air Man, LLC today for all your air conditioning needs in Philadelphia.
Frequently Asked Questions
Q. Is repairing AC units worth it?
Repairing an AC unit makes sense until it is not working well but can be repaired without hefty expense.
Q. Which part of the AC unit is the most expensive for repair?
Air compressor of an AC is the most expensive when it comes to repairing. Even its replacement cost is also high.
Q. Why is my AC running but not cooling?
A blocked condenser coil can be the cause of your air conditioner operating but failing to reduce the temperature. To remove heat energy from your house, the condenser fan sucks air into the outside unit through the condenser coil.
Q. Is it better to repair or replace an AC?
It is always worth repairing your AC when malfunctioning is repairable. However, you should think of replacing your AC if it  continually functions noisily, keeps breaking down, and never effectively cools the house.